Novel Coronavirus-19: Serious things Nigerian Citizens, Governments, should know or do.
By: Ess Kay.
It's no longer news that novel Coronavirus otherwise called Covid-19 has landed in Nigeria. It is a disease that has crossed many national borders to cause illnesses among citizens of wherever it goes. Hence, it's called a pandemic disease. What readily comes to mind is how to prevent the disease from spreading to one.
The Cause, the Threats and Possible Impact:
Many media reports and people have used "coronavirus" and "COVID-19″ interchangeably, but one is actually a subset of the other says Lindsay Holmes.
The concept of coronavirus isn't new. The term refers to a group of viruses that are known to cause respiratory illnesses. COVID-19 is what experts are calling the particular corona disease currently spreading across the world. This coronavirus is also called "novel coronavirus" or "new corona virus' because it's a new type and was not previously known or understood by health experts.
Some examples of previous coronaviruses include Severe Acute Respiratory Syndrome (SARS) and Middle East Respiratory Syndrome (MERS). Coronavirus' is thus a handful of diseases just like the word 'bird' is the collective name for winged animals. A bird could be as peaceful and millet eating like a dove or as fierce and flesh eating as the eagle. The severity of corona viruses range from being as mild as the common cold, to more serious symptoms that could result in quarantine in the hospital.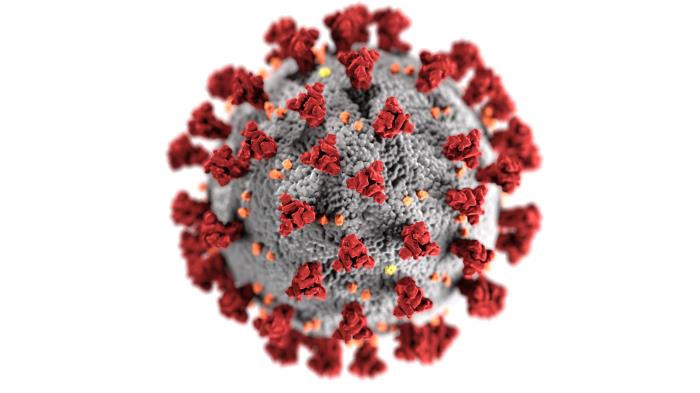 The good news is that despite the health dangers posed by COVID-19 most people afflicted in this country do overcome it. But it is better to prevent it. It may not show signs of infection for many days up to 14 days. In what were observed as panic approach and treatment by the citizens, Nigerian Center for Disease Control (NCDC) warns against internet inspired self-medication such as chloroquine to treat covid-19. Specifically, NCDC stated that chloroquine drug is not approved for Covid-19 disease treatment and that more work needed to be done to ascertain its effectiveness.
There is no need to fear, or tremble but need to take precautions to prevent the novel corona infection. Taking precautions and heeding health experts and government directives is not that you panic. You are only being realistic and wise.
The Critical Challenges at limiting spread in Nigeria:
Provost of University of Africa confirms that WHO have found that Covid-19 is transmittable by not only droplets of speech, coughs and sneeze but also through the air. This creates great challenges of prevention of transmission to whoever breaths air. Dr. Oluwatoyin Adeyemi of the Association of Public Health Physicians of Nigeria in an interview says returnees from foreign land must self-isolate and be screened before re-joining their families. She observes that with the weak health system in the country the greatest challenge is the manpower challenge. She says there is need for capacity building to increase more trained health workers to fight the current epidemic within the country.
But, on his part, a tax expert and social discussant; Kriz David says the greatest challenge to enable citizens' compliance to Government and health experts' directives is how to get food to all citizens that would stay at home in the face of total lock down that beckons. Besides, he laments that the economy will be worst hit in the next two months.
Personal Body Check:
In order to check if one is infected before the symptoms are evident, a Taiwan expert suggests a simple self-check to do. He says in fresh air each morning, one should take a deep breath-in, hold the breath for more than 10 seconds. If one completes this without coughing, discomfort, stuffiness or tightness, then there is no fibrosis in the lung, indicating no infection.
Nation's Sectorial Efforts at Limiting Spread:
Nigeria Railway Corporation's Mass Transit Train Services, and Oyo Political Parties suspend activities, Nasarawa Government have closed down, Governor Wike of River State, Federal and several States Governments have shut down many primary, secondary and tertiary under their controls. Some states have closed their air, land and where applicable sea borders. Some transport workers are cooperating with government directives to stop overloading of passengers. While many salaried people are voluntarily keeping to advice to stay at home, it has been pretty difficult to find solution to how daily earners would be comfortable at home without assurance of meals and medical supplies. This calls for suitable arrangement.
The dimension of Spread:
Covid-19 does not recognize big man, small man, beautiful lady, priest and even medical personnel in Nigeria as world-wide. It attacks any one that violates social and hygiene etiquette. Many big names who have allegedly fallen to Corona-19 trap have voluntarily gone into self-isolation in order to the give time to observe sign of the illness and be screened in order to limit spread of the virus. Some citizens have jocularly opined that Covid-19 is very proud, cocky and ego filled and that it will not enter a person's body unless the person goes out to meet or invite it. Hence, the popular sayings 'stay indoors.'
Steps suggested at preventing Novel Corona-19 spread:
Findings from some health experts reveal how to limit spread as follow;
Animals do not spread the virus to people – It's a person to person transmission. If you don't want to invite it, frequently wash your hands and those of the children with detergent soap under running water at least every four hours and in the absence of soap and water, use hand sanitizer that is dominated by alcohol content .
Avoid touching public structures, equipment, platforms or shaking people without hand gloves. If you must shake hands, wear hand gloves to both hands. In free circumstances, greet people in "ranka dede style", raised self-clasped hands or a bow.
Ensure you always stay under free natural air ventilation; avoid cool or cold air condition in cars, offices and homes, keep physical distance (often called social distance) of about two meters (6 feet) apart and avoid crowded places.
Drink hot or warm water frequently, avoid eating and drinking cold things. Practice strict oral hygiene. After every breakfast and super, floss your teeth usually with dental floss – string, brush and rinse mouth and gargle throat with warm salted water or mouth wash antiseptic or warm lemon juice. Children may not be able to gargle. Help them floss and wash their mouth after every breakfast and super. If you feel any discomfort or sore in your throat is coming on or persists for 2 days despite strict oral hygiene above methods, please see the doctor.
In public transport and if a private vehicle owner that gives free ride (lift) to friends and distant family members, please wear face mask to limit the effect of unexpected sneeze or cough into your face.
Keep your children and wards out of school and away from social contacts for few weeks of this period of acute pandemic.
Eat fruits and vegetables – try to elevate your zinc levels and not just vitamin C levels and do non-contact physical exercise like jogging to improve immunity.
The virus could attach itself to hair and clothes, any detergent or soap kills it, but you must take a bath or shower when you get back from the street. Avoid sitting down anywhere and go straight to the bathroom or shower. If you cannot wash your clothes daily, hang them in direct sunlight which also neutralizes the virus.
Wash office and domestic metallic surfaces very carefully because the virus can remain viable on these for up a few days. Exercise caution at touching handrails and door handles etc. hence need to keep them clean or disinfected regularly.
Cut off smoking it's really not helping and stay mostly at home and shelve avoidable trips during this epidemic.
Signs and Symptoms:
In his broadcast, March 2020, to the people of Oyo State; Engr. 'Seyi Makinde revealed State experts position that some of the signs and symptoms of covid-19 in ill persons are dry cough, fever, nausea, severe headaches, shortness or difficulty breathing and tiredness. He requested citizens to report to health authorities to clarify their illness as soon as they notice some of these signs. Experts have on other occasions affirmed that persons who appear healthy may be carriers of the virus and this is why all people are encouraged to maintain social distancing.
Help Lines:
Many states supply help lines if any illness is suspected of covid-19. Oyo State Ministry of Health Help lines are: 0803-821-0122, 0802-322-9267, 0807-343-1342. Nigeria Army help line : 0809-700-0010. University of Ilorin helplines are 0802-260-0397, 0909-302-2622. Ogun State: 0818-897-8393,0818-897-8392, Ekiti State: 0906-297-0434, 0906-297-0435,0906-297-0436. Lagos State: 08000CORONA or 08000267662, 0802-316-9485,0803-356-5529, 0803-356-5529. NCDC: 080097000010. Also, viewable sites are; www.ncdc.gov.ng, www.health.gov.ng and www.covid19.ncdc.gov.ng.
Minister's Alert on Covid-19 Scammers:
Nigeria's Minister of Information and Culture, Alhaji Lai Mohammed alerts the nation and cautions internet users about some people who claim to provide various application that provides map tracking, heat map visuals of updates on the virus and infections near the user's location. He says those that use such application could fall into a Ransomeware that blocks access to the user's personal data and accounts with threat of deletion unless the user pays One Hundred US Dollars ($100) in Bitcon within 48 hours. The Minister said the scammer's ransomeware App. was detected on; www.coronavirusapp.site.
Windows to reset Humanity:
On positive dimensions, Corona pandemic has brought people back to their morals, it reminded men to esteem oral hygiene, safe sneezing, yawning and coughing etiquette. It closed down institutions of spread of immorality such as bars, night clubs, brothels and casinos. It brought down interest rates by capitalists and shylocks, knit family units together and opened windows of opportunity to speak humanity across the globe. It creates opportunities for US to speak Iran or vice-versa on lifting economic sanctions to ameliorate Covid-19 sufferings, Israel to offer cure drugs on Covid-19 to Iran and Syria, Cuba to move physically to Italy to treat Italy's epidemic deterioration and Japan to donate equipment and materials to Nigeria to help treatment and care of covid-19. It beckons humanity in general to learn and heed the philosophy that irrespective of territory, history, creed, race, power or wealth, strength or anger, man suffers and feels harm the same way and should therefore neither contemplate nor cause harm to fellow nations.
Conclusion and Recommendations:
At individual level, citizens have duty of care for the lives of their kits and kin. Parents should shield their spouse and wards by all lawful means against this ravaging Covid-19 virus.
Meanwhile, Government should lock down the lockable but not close markets not to allow opposition creep to destabilize. This is because of our socio-cultural economic setting and the backfire effect that could prompt pockets of violent invasion of homes by angry, hungry unemployed persons. In case of inevitable total lock down, Governments should distribute foods and medical supplies that would last 15 days in the first instance, to at least 0.5 – 1 million unemployed and low income and vulnerable households in each state of the Federation.
National Emergency Agency should empower all local governments in the country to list and frequently fumigate all markets, hospitals and public places. Also, fumigation of banks currency vaults and ATM currency stores across the country should similarly be assisted free of charge by NEMA to frequently degrade or break the germs' chain of spreads.
Mass Health education activities should be streamlined and strengthened to use suitable, diverse and measurable communication strategies to rally citizens' voluntary compliance to health advice as well as enable impact assessment. Establishment of Disease Control Hospital Centers in each of the 109 Senatorial districts should urgently be embarked upon. Enforcement of compliance to government health experts' directives should be done where and when necessary by law enforcement agencies.